Jurisprudence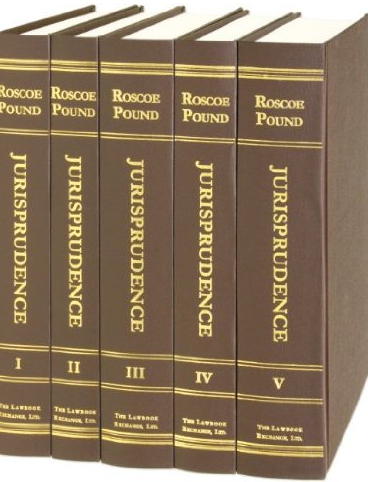 ISBN13: 9781584771197
ISBN: 1584771194
Published: August 2000
Publisher: The Lawbook Exchange Ltd
Country of Publication: USA
Format: Hardback, 5 Volumes
Price: £340.00

Despatched in 11 to 13 days.
Originally published by West Publishing Co. 1959
Reprinted in 2000 and 2012 - the sole edition of Pound's magnum opus. This monumental work which was the culmination of a life devoted to the study of the law and its philosophical underpinnings. One of the most important contributions to the world's legal literature of the century in which he advances his views on sociological jurisprudence.
According to Pound, the law should be flexible to meet the changing needs of society. More important, it must recognize the needs of humanity and take contemporary social conditions into account.
Within are parts that cover:-
The Nature of Law,
Sources,
Forms,
Modes of Growth,
Application and Enforcement of Law,
The System of Law,
Chapters include:-
Law and Morals-Jurisprudence and Ethics,
Law and the State-Jurisprudence and Politics, T
The Judicial Process in Action,
Obligations-Duties of Performance and of Restitution,
Comparative Civil Procedure.
Roscoe Pound [1870-1964] was a pre-eminent legal educator, scholar and prolific author of influential writings on law. After private practice he was for many years a law professor, dean of Harvard law school from 1916-1936, and in his later years taught all over the world.