From Dialogue to Disagreement in Comparative Rights Constitutionalism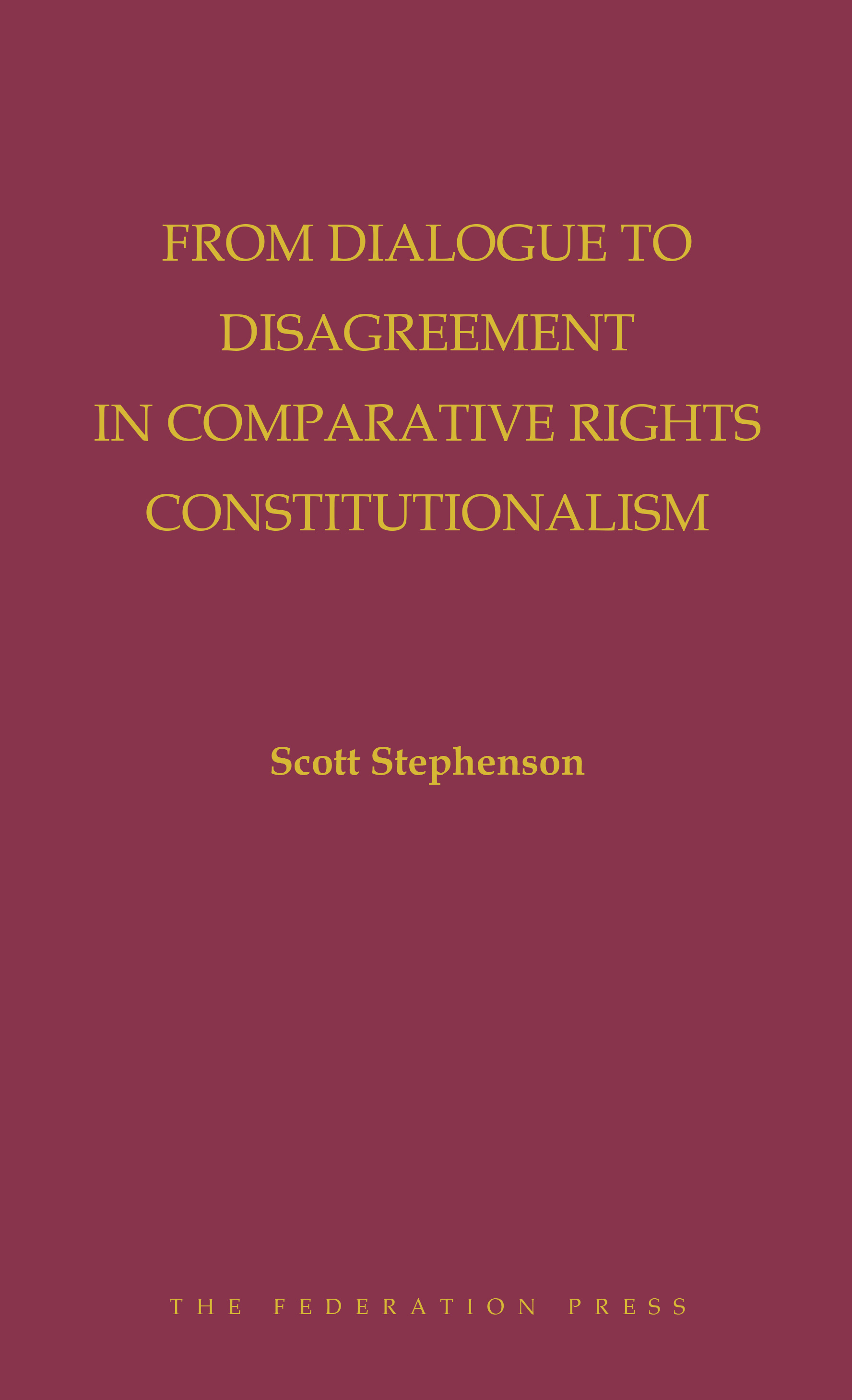 ISBN13: 9781760020675
Published: September 2016
Publisher: The Federation Press
Country of Publication: Australia
Format: Hardback
Price: £58.00

Usually despatched in 1 to 3 weeks.
In recent decades, Australia, Canada, New Zealand and the United Kingdom have enacted bills of rights containing a number of innovative features that distinguish them from the bills of rights found in most other countries. They have consequently challenged judges, legislators and scholars to rethink a number of foundational issues in the field of rights constitutionalism, including the compatibility of rights-based judicial review with democratic self-government (the counter-majoritarian difficulty), the legislature's role in the protection of rights, and the limits of constitutional design.
This book proposes a new theoretical framework for analysing these issues that moves away from existing approaches that focus on the concept of dialogue. It argues that inquiry should start with the types of disagreement between the three arms of government on rights issues that different forms of rights constitutionalism facilitate. This framework helps us answer three questions about the bills of rights in these four Commonwealth countries. How do they differ from the pre-existing constitutional approaches to the protection of rights? Why, if at all, should we consider the Commonwealth's approach to rights protection over the more traditional models? What compromises must be struck when adopting a bill of rights of this variety?