Joint Ventures and Shareholders' Agreements 4th ed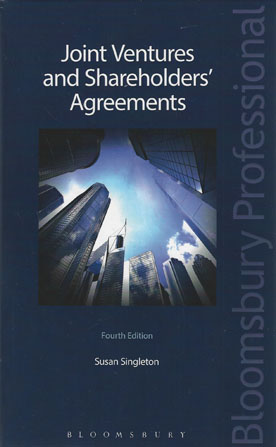 ISBN13: 9781780433110
Published: September 2013
Publisher: Bloomsbury Professional
Country of Publication: UK
Format: Hardback & CD-ROM
Price: Out of print

Joint Ventures and Shareholders' Agreements concentrates on private joint venture companies established by two or more corporates.
It offers a one-stop general guide to the issues relevant in structuring and negotiating agreements between two or more shareholders in any type of private company, be they corporate, individuals, institutional investors or a combination of these. Whilst the emphasis is on corporate vehicles, consideration is also given to certain aspects of non-corporate joint ventures with a comparison between various different types of venture.
Designed specifically to be a working guide, Joint Ventures and Shareholders' Agreements takes a procedural approach, considering all the legal issues and documentation involved. The book offers practical tips, highlights key commercial considerations, and provides time-saving flowcharts and checklists.
This unique text will deliver you the guidance, insight and expert knowledge to ensure you have the advantage in any joint venture transaction, by enabling you to:-
Determine the key issues involved
Take effective instructions
Draft good documentation using the precedents provided
The fourth edition covers all major changes relevant to the field of joint venture and shareholder agreements including: New UK merger guidance; Enterprise and Regulatory Reform Bill (it is currently a BiIl, but is expected to become an Act in 2013); EU Horizontal Agreements Guidelines; Article 101 TFEU and Competition Act 1998 update; Entrepreneur's relief and other tax law changes; Finance Act 2012.