Research and Development Tax Reliefs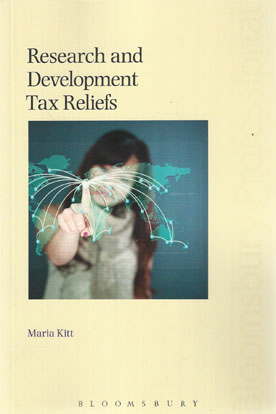 ISBN13: 9781780433530
Published: July 2014
Publisher: Bloomsbury Professional
Country of Publication: UK
Format: Paperback
Price: Out of print

There is increasing demand for knowledge about the Research and Development Tax Credit Relief (RDTR) by accountants, tax advisors and innovative companies alike. The UK Government has pledged a continuing cash boost to innovative companies as part of its growth programme. RDTR is a key part of this policy.
The R&D tax credit system encourages and rewards investment in innovation by allowing costs, mainly for staff, on relevant projects to be claimed back as relief for corporation tax which can result in substantial savings.
Research and Development Tax Credit Relief aims to simplify the legislative framework of the relief and provide a practical step by step guide to the statutory which underpin the regime. The book covers the key developments up to Finance Act 2012 and provides coverage of other key tax issues facing the innovative company, such as fund raising, growing the company, selling the company and employee issues.
The book is illustrated by a number of case studies and practical examples which highlight the nuances and advantages of the regime and common 'difficult' scenario's for SME and Large companies claims.
Key features:-
Finance Act 2012 compliant and includes all legislation relevant to the area to July 2012, in particular: The 2013 Finance Bill proposals and the R&D roadmap set out in Finance Act 2011 and 2012; A summary of the Patent Box proposals and how this fits within the R&D regime; Guidance regarding the Large Scheme 'Above the Line' system [FA 2012];
Practical guidance upon the approach taken by HMRC and the specialist 'R&D Units';
Alternative funding for the R&D company;
Specific experiences in headline R&D industries and R&D disciplines.