Charity Accounting and Taxation 6th ed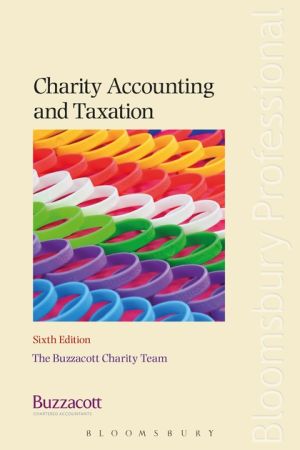 ISBN13: 9781780434872
Publisher: Bloomsbury Professional
Country of Publication: UK
Format: Paperback
Price: Publication Abandoned

Charity Accounting and Taxation, 6th edition provides those dealing with charity finances with a clear and easy to follow guide to all aspects of preparing annual financial statements for charities of all sizes.
Due to the nature of charities such as their legal structure and the fact that they deal with money from a large number of third parties, their annual accounts are subject to tight regulation, including a statutory annual audit for most.
The book provides expert guidance from the Buzzacott charity team on preparing all aspects of a financial statement so that it complies with relevant legislation, financial reporting standards and the Statement of Recommended Practice (SORP) issued by the Charity Commission. It also provides advice on complying with all tax legislation and suggests planning points that will allow charities to avoid any potential direct pitfalls and manage their affairs in the most tax-efficient way.
Charity Accounting and Taxation, 6th edition is an invaluable source of guidance on preparing and auditing charity accounts prepared in line with the revised Charity SORP. Both finance teams within charities and accountants and auditors in practice with charities among their client base will use this on a regular basis.