Innovation and Intellectual Property in China: Strategies, Contexts and Challenges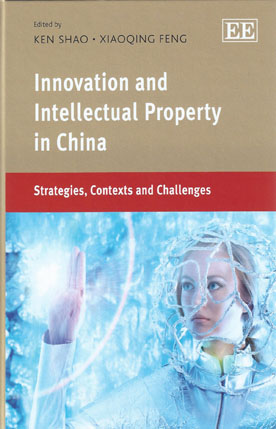 ISBN13: 9781781001592
Published: October 2014
Publisher: Edward Elgar Publishing Limited
Country of Publication: UK
Format: Hardback
Price: £80.00

China is evolving from a manufacturing-based economy to an innovation-based economy, but the delicate context behind this change has not been properly understood by foreign governments, companies and lawyers. This book is an insightful response to ill-conceived notions of, and mis-assumptions regarding, the Chinese innovation economy. It represents an effort to marry a variety of "insiders' perspectives" from China, with the analysis of international scholars.
With contributions from leading authors - including Dr Kong Xiangjun, President of the Intellectual Property Tribunal at the Supreme People's Court of China - this book is the first comprehensive response to a highly controversial and largely under-developed field of inquiry. It seeks to unveil and understand the complexities and challenges that confront China's innovation economy, setting out the cultural and historical context, the strategies that form the basis for this evolution, and the measures China has at its disposal to protect intellectual property.
The book will be hugely valuable to all those who have interest in China's development, and seek to understand the likely path of China's future economic models and legal reforms. Offering a holistic perspective combining global, domestic and cultural-historical spectrums, it will also prove a key resource for Intellectual property scholars and lawyers.