The Protection of Geographical Indications: Law and Practice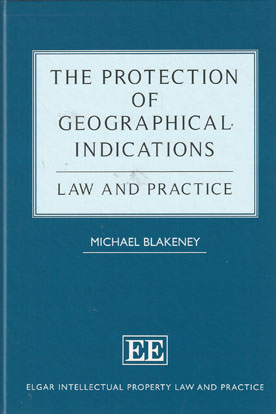 ISBN13: 9781782546719
Published: June 2014
Publisher: Edward Elgar Publishing Limited
Country of Publication: UK
Format: Hardback
Price: £145.00

Geographical indications, or marks designating a product's place of origin, are of huge economic value, and the laws designed to police and protect such designations are increasingly important and under scrutiny.
This book is one of the first to offer a comprehensive and detailed examination of the European laws concerning the protection of geographical indications, and the application of those laws. Systematic attention is paid to the categories of geographical indication, including chapters on agricultural products and foodstuffs, wines, and spirits.
Consideration is also given to enforcement mechanisms and the influence of the relevant provisions of the TRIPS agreement.