Research Handbook on International Law and Cyberspace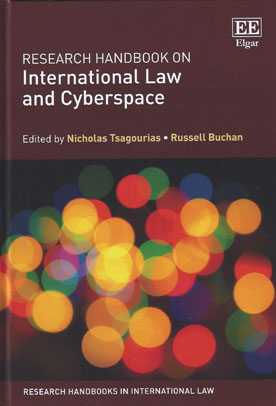 ISBN13: 9781782547389
Published: June 2015
Publisher: Edward Elgar Publishing Limited
Country of Publication: UK
Format: Hardback
Price: £160.00

This timely Research Handbook contains an analysis of various legal questions concerning cyberspace and cyber activities and provides a critical account of their effectiveness.
Expert contributors examine the application of fundamental international law principles to cyberspace such as sovereignty, jurisdiction, state responsibility, individual criminal responsibility, and intellectual property rights.
In addition to this, they explore the application of international law rules to cyber terrorism, cyber espionage, cyber crime, cyber attacks and cyber war and discuss the cyber security policies of international and regional institutions.