Digital Copyright and IP: Protecting Your Organisation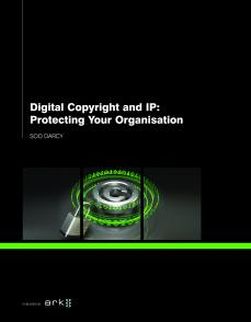 ISBN13: 9781783580859
Published: October 2013
Publisher: Ark Group
Country of Publication: UK
Format: Paperback
Price: £199.00

Key report features
How to identify, commercialise, and protect your business IP
Guidelines for employees on what can and can't be shared through social media or other channels
The steps needed to protect your IP from competitors
Four insightful case studies from the music, photography, digital, and legal industries
Do you store files, download software, publish content to a website, include photos on your blog, or produce marketing brochures?
These core business processes subject your business to digital copyright and intellectual property (IP) issues.
Know the law -- it's good for business
Copyright and IP are no longer the preserve of the creative industries -- no industry is immune. In the last two decades, digital communications technology has grown and been adopted in every business sector, so it is important to know how to protect your business IP and to avoid infringing the rights of others.
Digital Copyright and IP: Protecting Your Organisation outlines everything you need to know -- from theoretical practice to practical steps -- to understand and adhere to the principles of copyright law.
Can you afford not to know about digital copyright?
Your business assets are valuable: they are your brand, and in this digital age, your IP is easily accessible. While free and effective communication is of great benefit to business, it can also be the downfall. In the UK, it can cost up to £150,000 to have a copyright infringement case heard in court, a cost that many businesses can ill afford in these straightened economic times. This report by legal authority, Soo Darcy, strikes a balance that allows you to build your brand while limiting your risk of liability.