Taxes Consolidation Act 1997 (as amended): 2017 Edition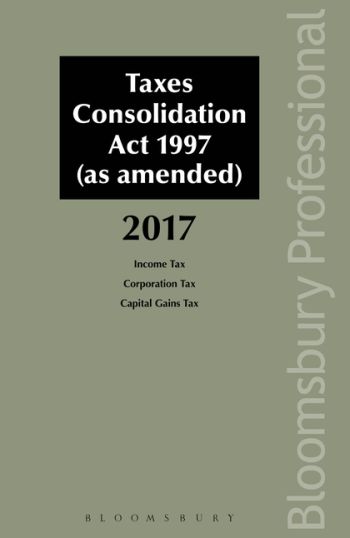 ISBN13: 9781784514624
Published: February 2017
Publisher: Bloomsbury Professional (Ireland)
Country of Publication: Ireland
Format: Paperback
Price: £50.00

Despatched in 6 to 8 days.
The definitive Irish tax legislation reference book. The 2017 edition of the ever popular Tax Acts has been fully updated to the latest Finance Act. The essential information and guidance is presented in a clear comprehensible style to ensure your transactions are both accurate and tax effective. This is the twenty-eighth edition of Tax Acts, which has long been established as Ireland's definitive tax legislation reference book.
This edition contains the Taxes Consolidation Act 1997 as amended by the Finance Act 2016. It has been updated to all relevant Ministerial Commencement and other Orders and to all relevant e-Briefings, Tax Briefings and other material issued by the Revenue Commissioners since the last edition.
Tax Acts 2017 is the indispensable annual reference guide for tax practitioners, accountants, solicitors, barristers, business people, financial institutions, students of law and tax and any person who deals with tax law on a regular basis.