CCH Applying New UK GAAP 2015-16: A Practical Guide to Financial Reporting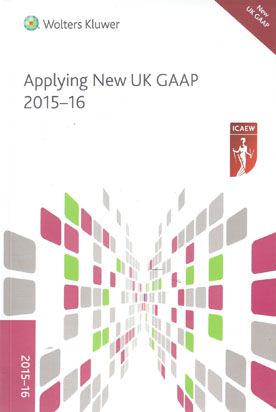 ISBN13: 9781785400926
Published: June 2015
Publisher: CCH Editions
Country of Publication: UK
Format: Paperback
Price: Out of print

New UK GAAP took effect from the 1st January 2015, radically changing the landscape for companies and other entities applying UK GAAP. This book is an entirely new printed volume based on the CCH online commentary In-Depth New UK GAAP. Fully updated for all changes to FRS 102, it will help to put all Accounting Standards into practice and apply them to real life situations.
Explaining the requirements of the standards in clear, easy to follow commentary with worked examples and advice on best practice, the book is an ideal companion for accountants (or accountancy students) who are preparing or auditing accounts under UK GAAP.
Guidance is provided to reflect all accounting standards and related legislation as extant at 30 April 2015. The information is cross-referenced with the law and standards so that you can find guidance quickly and easily, saving you valuable, and often chargeable, time.