Causing Psychiatric and Emotional Harm: Reshaping the Boundaries of Legal Liability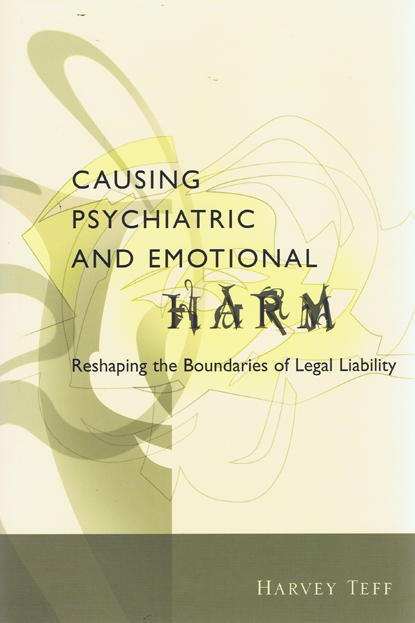 ISBN13: 9781841132167
Published: December 2008
Publisher: Hart Publishing
Country of Publication: UK
Format: Hardback
Price: £40.00

Despatched in 4 to 6 days.
Though mental harm can be profoundly disabling, the law imposes strict limits on who can recover damages for it. In the absence of physical injury, compensation is not normally available for negligently caused mental suffering, however severe, unless it constitutes a 'recognisable psychiatric illness'. Claimants whose mental trauma stems from injury caused to someone else are subject to arbitrary restrictive liability rules that dispense with established legal principles and cannot be reconciled with scientific advances.
The book traces the history of civil liability for mental harm up to the present day. It is argued that the reluctance to provide redress reflects an enduring suspicion of intangible injury and undue fear of proliferating claims. The scale and legal ramifications of the Hillsborough disaster; the emergence of claims arising from work-related stress, and other new categories of claims based mainly on prior relationships between the parties, have all added to a 'floodgates fear' that has intensified due to popular perceptions of a 'compensation culture'.
The book contrasts the limited scope for liability under English law with developments in several other jurisdictions. It is argued that statutory reform is needed to achieve greater legal coherence and to provide a remedy that tracks the impact and severity of harm and is not confined to psychiatric disorders. A new legal framework is offered, rooted in reasonable foreseeability of severe mental or emotional harm. To allay concerns about proliferating claims, modifications to the compensatory regime for personal injury are proposed.