Judicial Review in Northern Ireland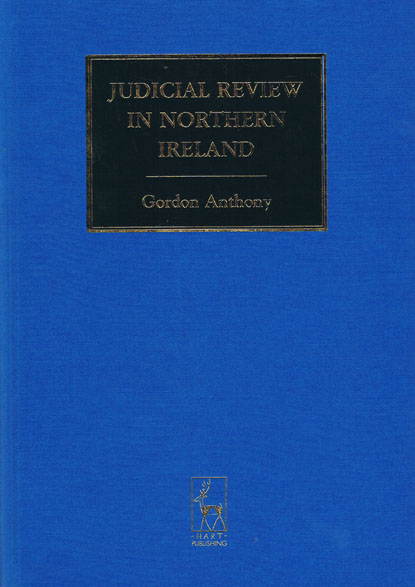 ISBN13: 9781841136172
Published: January 2008
Publisher: Hart Publishing
Country of Publication: UK
Format: Hardback
Price: Out of print

This is the first book to be written on the principle and practice of judicial review in Northern Ireland. It collates and discusses the ever-burgeoning body of Northern Ireland case law and divides into eight chapters that consider:-
the purposes of judicial review;
the nature of the public-private divide in Northern Ireland law;
the judicial review procedure;
the grounds for review;
and remedies.
Much of the case law here is unique to Northern Ireland, and the book identifies actual and potential differences between Northern Ireland case law and that of England and Wales.
The book also integrates Human Rights Act 1998 jurisprudence as has been developed by the Northern Ireland courts and by the House of Lords; and it situates much of that case law within wider debates about judicial review as play out in related practitioner and/or academic journals. The book has been written primarily for practitioners of judicial review and uses numbered paragraphs for ease of reference.
The book is, however, of a wider interest and it will be a valuable resource for academics and students too. Much of the Northern Ireland case law has been concerned with contentious political issues, and the courts have had to consider difficult questions of the constitutional limits to the judicial role in review proceedings.
The book should therefore be of use not just to practitioners but also to those involved in the study of judicial reasoning in different jurisdictions (both within the UK and elsewhere).