Crime, Procedure and Evidence in a Comparative and International Context: Essays in Honour of Professor Mirjan Damaška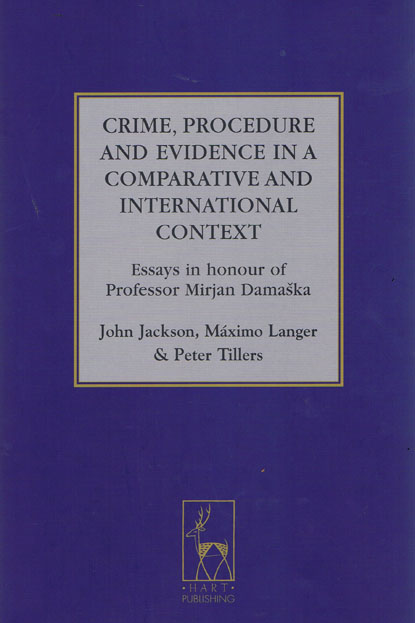 ISBN13: 9781841136820
Published: September 2008
Publisher: Hart Publishing
Country of Publication: UK
Format: Hardback
Price: £75.00

This book aims to honour the work of Professor Mirjan Damaška, Sterling Professor of Law at Yale Law School and a prominent authority for many years in the fields of comparative law, procedural law, evidence, international criminal law and continental legal history. Professor Damaška's work is renowned for providing new frameworks for understanding different legal traditions.
To celebrate the depth and richness of his work and discuss its implications for the future, the editors have brought together an impressive range of leading scholars from different jurisdictions in the fields of comparative and international law, evidence and legal theory. Using Professor Damaška's work as a backdrop, the essays make a substantial contribution to the development of comparative law, procedure and evidence. After an introduction by the editors and a tribute by Harold Koh, Dean of Yale Law School, the book is divided into three parts.
The first part explores a number of insights from Professor Damaška's work in the fields of evidence, criminal law and legal theory. The second part considers contemporary trends in national and international criminal procedure, examining both the extent to which these are resulting in converging practices across national jurisdictions and the growing importance of international criminal law. The final part of the book assesses Professor Damaška's contribution to comparative law and the challenges faced by comparative law in the twenty first century.