Judicial Review Handbook 5th ed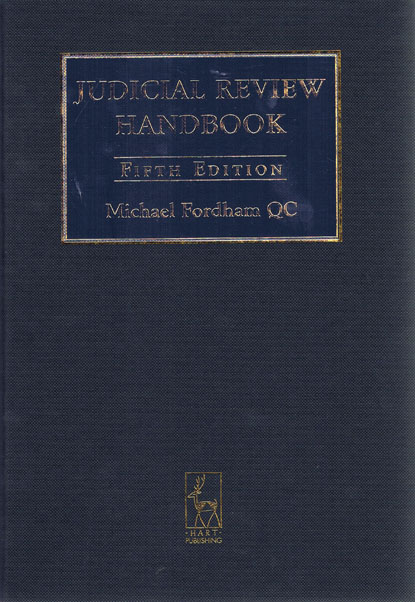 ISBN13: 9781841138244
Published: November 2008
Publisher: Hart Publishing
Country of Publication: UK
Format: Hardback
Price: Out of print

The Judicial Review Handbook is one of the leading works in public law, an indispensable source of reference and a guide to the burgeoning case law in judicial review. Established as an essential part of the library of any practitioner engaged in public law cases, the Judicial Review Handbook offers unrivalled coverage of administrative law, including, but not confined to the work of the Administrative Court and its procedures. But as anyone who has used the previous editions will acknowledge, it is much more than that.
The completely revised and up-dated fifth edition is once again structured around 63 unique legal principles supported by a compendious compilation of sources and an unequalled selection of reported case quotations. It also includes essential procedural rules, forms and guidance issued by the Administrative Court.
This edition builds on previous editions with deepened coverage of the impact on judicial review of both the Civil Procedure Rules and the Human Rights Act 1998 which, at the time of the previous edition, were both new arrivals in English law. Their impact, and the plethora of cases which explore their meaning and application, are fully analysed and evaluated by Michael Fordham, and quotations from the cases incorporated into the unique appendices of case extracts.
The author, a leading member of the English public law bar, has been involved in many of the leading judicial review cases in recent years and is the founding editor of the Judicial Review journal.