Textbook on Succession 2nd ed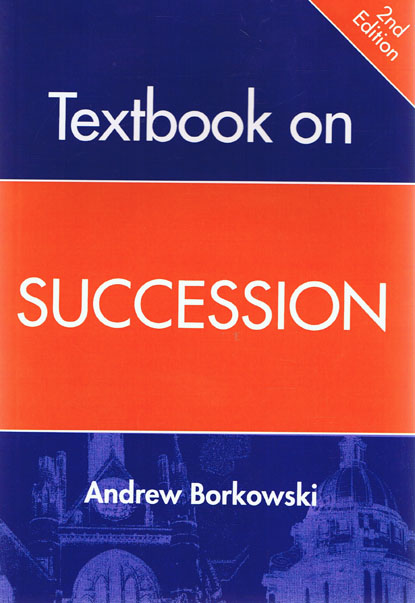 ISBN13: 9781841742212
ISBN: 184174221X
Published: July 2002
Publisher: Oxford University Press
Country of Publication: UK
Format: Paperback
Price: Out of print

The law of succession is of fundamental interest to us all. When someone dies their property is distributed in accordance with their will or the rules of intestacy - the cornerstone of the law of succession. The interplay between the wishes of testators and the expectations of family and friends produces a subject of compelling human interest.
Textbook on Succession will provide students with a lucid and readable exposition of the subject, dispelling the notion of succession as a ""dry"" subject. Central issues such as the limits of testamentary freedom and the rights of spouses and children on intestacy are discussed in detail. Considerable attention is also given to the rich case law with clear and full commentary provided on each case discussed.
New cases include, Ewing v Bennett [2001] WTLR 249 on execution of will and the problems of illnesses such as dementia, Re Dabbs [2001] WTLR 527 on the validity of a will, d'Eye v Avery [2001] WTLR 227 on the intention to make a will and Chana v Chana [2001] WTLR 205 on soundness of mind and alcoholism.;The text covers all the major areas of this subject, including the administration of estates and will be essential reading for all students studying wills, intestacy and succession on law degrees or vocational courses.