Covenants Affecting Land: A Practical Guide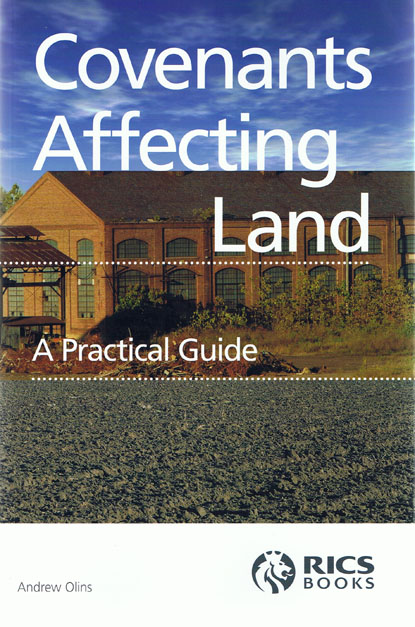 ISBN13: 9781842194096
Published: May 2008
Publisher: RICS Books
Country of Publication: UK
Format: Paperback
Price: £45.00

Developers and surveyors are faced with a stark truth: having identified a site for development, they can invest considerable management time and professional fees to obtain planning permission; yet, if covenants exist and are threatened to be enforced, this investment could be worthless.
Covenants Affecting Land: A Practical Guide helps the reader to answer critical questions, such as:
What type of covenant is burdening the site?
Is this particular covenant enforceable?
If so, can it stop development of the site?
Can it be modified or discharged to enable the development to go ahead?
If so, what is the procedure and how much will it cost?
Using practical flow charts and essential case law for illustration, this approachable guide helps readers to put theory into practice and, in so doing, to understand the implications of purchasing such a site.
Covenants Affecting Land: A Practical Guide will be an invaluable resource for surveyors, developers and land buyers, APC candidates, and any readers seeking a better understanding of this complex area of the law.