Banking on Ethics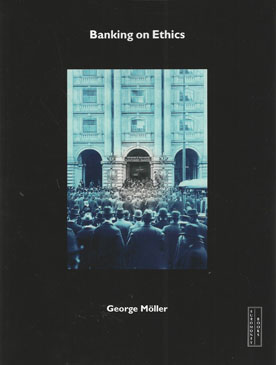 ISBN13: 9781843749417
Published: September 2012
Publisher: Euromoney Institutional Investor
Country of Publication: UK
Format: Paperback
Price: £35.00

Usually despatched in 1 to 3 weeks.
The book provides very recognisable and recent case studies and uses the theories of philosophy; ethics and common sense in providing resolutions. The book avoids any diagram, graphs and formulae as it wishes to portray the human side of finance and stay away as far as possible from the mechanical side.
The root cause of all financial crises is the collective behaviour of humans and each crisis creates havoc, impacting on all our lives, resulting in human tragedy and personal suffering. The author asks the question; by taking out the root cause can we resolve the phenomena of ever-appearing crises once and for all? Are we going to cure our problems with more rules and regulations?
Based on principle and personal judgement, this book goes back to the essence of human behaviour to build trust in our ability to behave ethically. It attempts to re-educate the reader in an abstract world of finance. Combines practical cases in modern finance with insights derived from moral philosophy. Mandatory reading for everyone involved in finance and especially those who want to strengthen their own moral compass.