Cohabitants and the Law 4th ed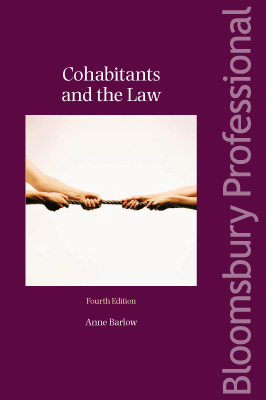 ISBN13: 9781845923167
Publisher: Bloomsbury Professional
Country of Publication: UK
Format: Paperback
Price: Publication Abandoned

The new, fully updated edition of Cohabitants and the Law focusses on the recommendations of the Law Commission's Report on Cohabitation, scheduled for summer 2007.
This practical book provides a wealth of information on important issues affecting cohabitiants such as cohabitiation agreements, disputes relating to children, the family home and poverty. Valuable precedents are also provided, including a framwork cohabitation agreement and a declaration of trust for co-owners of freehold property.
Legislative developments since publication of last edition include: Domestic Violence Act; Adoption and Children Act 2002; Land Registration Act 2002; Civil Partnerships Act 2004.
Case law developments in relation to: Constructive trusts; Financial provision; Human rights in context of discrimination; Divorce settlements where periods of cohabitation are now taken into account.