Property Notices: Validity and Service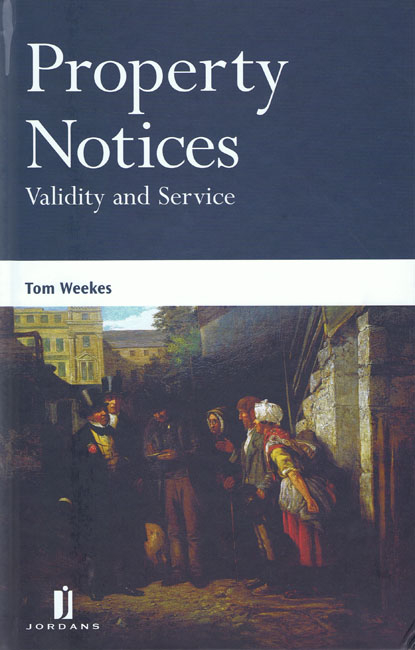 ISBN13: 9781846610295
Published: February 2008
Publisher: LexisNexis Butterworths
Country of Publication: UK
Format: Hardback
Price: Out of print

Notices play a prominent role in every property lawyer's practice. Property Notices: Validity and Service is the only up-to-date work dedicated to this core area of practice and will be essential reading for all property lawyers.
A client's legal rights will often be exercised by the service of a notice (e.g. by the service of a notice to quit, a break notice, a rent review notice a leasehold enfranchisement notice, a notice to complete, a notice exercising an option, or a "section 25 notice" determining a business tenancy). The invalidity of a notice, or a failure to effect service of a notice, can have disastrous consequences: for example, a right to break a lease, or an entitlement to challenge a proposed new rent or a premium payable, might be irrevocably lost. Moreover, an invalid notice will frequently imply a negligent lawyer.
Yet the principles determining the validity of notices, and the rules governing service, are poorly understood. Property Notices: Validity and Service provides the definitive account of this important area of law, and will provide answers to key questions including:
When does a failure to comply with a statutory "requirement" invalidate a notice?
Will a notice be invalidated if it contains statements or proposals that are not honestly made?
Will the misidentification of the server or recipient be fatal?
When can errors or omissions in a notice be "corrected" by the process of interpretation , propounded in Mannai Investment Co Ltd V Eagle Star Assurance Co Ltd [1997], AC 749?
Does a notice need to be served by all of the joint owners?
What is the effect of serving a notice "subject to contract" or "without prejudice"?
What are the requirements for valid service at common law?
In what circumstances will a notice be deemed to have been served even if it has not been received by the recipient?