Civil Costs 4th ed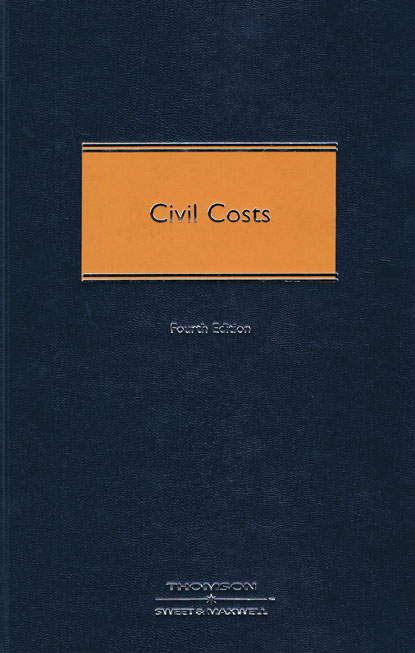 ISBN13: 9781847031358
Published: October 2007
Publisher: Sweet & Maxwell Ltd
Country of Publication: UK
Format: Hardback
Price: Out of print

When it comes to dealing with all areas of civil costs, from the basic principles of entitlement to the practical details of how costs are actually assessed, you will find all the information you need in the fourth edition of Civil Costs. The new edition is a thorough and authoritative survey of the costs regime under the CPR covering all types of costs so that any areas of uncertainty are clarified for you.
Coverage includes the review of and appeal against the summary and detailed assessment of costs, wasted costs sanctions and the courts' inherent jurisdiction, costs in arbitration proceedings, the recovery of costs, and proceedings before the court of protection and other tribunals. By using this essential guide, you can be certain that when it comes to dealing with costs cases you are fully up to date with what the law requires and how to comply with it.
Containing key examples of costs cases along with up-to-date commentary, in Civil Costs, you will find out all the cost decisions of recent cases which can help you when dealing with the many intricate problems which may arise in the charging of clients. Written by a top expert on costs, Senior Costs Judge Peter Hurst, Civil Costs includes coverage of the award and assessment of costs in proceedings before the House of Lords and the European Court of Justice and provides direction on the problems surrounding Conditional Fee Agreements and after the event insurance premiums.