Drafting Commercial Agreements 4th ed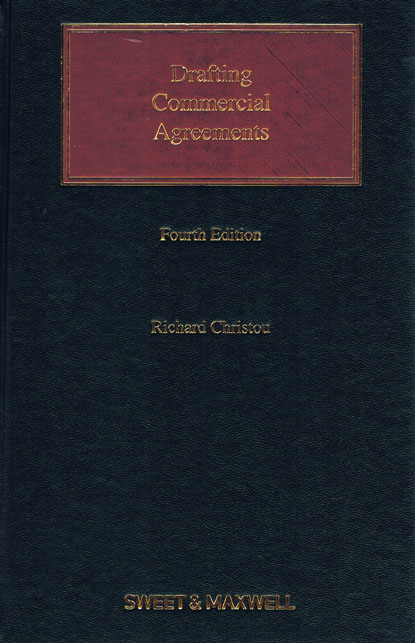 ISBN13: 9781847036100
Published: December 2009
Publisher: Sweet & Maxwell Ltd
Country of Publication: UK
Format: Hardback & CD-ROM
Price: Out of print

The new edition of this authoritative text provides the most commonly used precedents for the general commercial practitioner. Extensive in its coverage, with topics including dispute resolution, employment, joint ventures, teaming agreements, agency and distribution agreements, and much more, the precedents are accompanied by advice on drafting and negotiating agreements, as well as authoritative commentary with cross references to case law. The mergers and acquisitions process is outlined, with appropriate precedents and explanation of the basic principles.
International in its scope with references to EC legislation and Commission decisions, the book addresses such topics as distribution agreements within the realms of EC competition law. A detailed and thorough analysis of the Unfair Contract Terms Act 1977 is provided, as well as other areas such as the supply of goods and services to both business customers and consumers.
The new edition includes a chapter on confidentiality agreements with selected precedents and guidance, and includes a CD-ROM of precedents for use when drafting documents. The author, Richard Christou, is Corporate Senior Vice President of Fujitsu Ltd, and has many years of experience drafting, advising on and negotiating commercial agreements.