Share Valuations: Tax Values of Unquoted Shares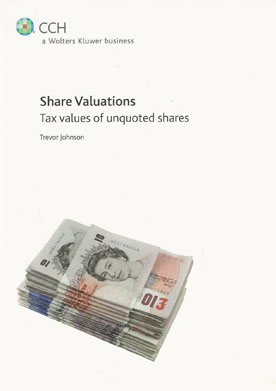 ISBN13: 9781847984081
Published: December 2013
Publisher: Croner-i
Country of Publication: UK
Format: Paperback
Price: £114.95

Share Valuations concentrates solely on tax valuations of unquoted shares. Therefore, it does not concern itself with quoted shares, nor valuations for commercial sales or shareholder disputes.
It aims to provide the general practitioner and those of limited share valuation experienc with practical and readable guidance on the need for unquoted share valuations, the statutory rules and case law principles involved and the factors to take into account.
It is hoped that, as a result, readers will gain confidence to undertake share valuation work for their clients. Whilst there may be some who prefer to involve another professional in the work, they still need to be able to speak with authority to, and perhaps challenge, that professional.
The main body of the work looks at:-
The occasions when share valuations are required; What needs to be valued and at what date;
The statutory fiction explained;
The main factors affecting valuations;
The assets basis; theory and application;
The dividend basis; theory and application;
The earnings basis; theory and application;
and Preparing the valuation and getting it agreed.
Appendices bring together historical data, in convenient form, relating to corporation tax rates and interest rates applicable since 1982, together with model articles of association (as amended from time to time). In addition, extended summaries of selected cases, which are not always easily accessible, are included in the appendices.