CCH British Tax Guide: Inheritance Tax 2014-15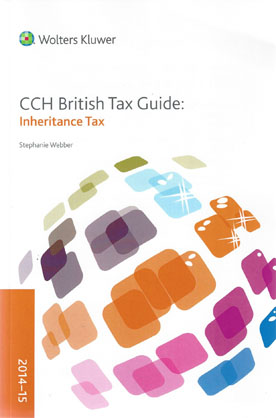 ISBN13: 9781847988096
Published: October 2014
Publisher: CCH Editions
Country of Publication: UK
Format: Paperback
Price: Out of print

Providing comprehensive guidance on this important tax, this essential companion on Inheritance Tax will ensure that any pitfalls or problems in this area can be clearly identified.
This 2014-15 edition will be fully updated to include to all changes announced in the 2014 Budget and subsequent Finance Act 2014. All content is cross referenced to legislation, case law and HMRC guidance.
The British Tax Guides are expert, individually focused commentary on the all the main UK taxes. Each of the guides is focused on one particular area, with legislation to that tax cross referenced to enable you to put the legislation into context, as well as efficiently calculate tax liabilities.
Each of the 2014-15 editions will include all changes from the 2014 Budget and subsequent Finance Act.