CCH Tax on Property 2014-15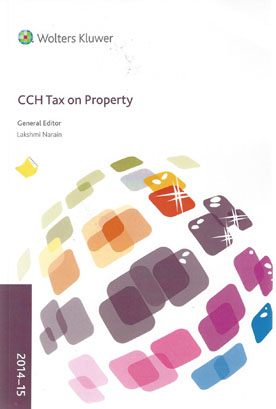 ISBN13: 9781847988126
Published: October 2014
Publisher: CCH Editions
Country of Publication: UK
Format: Paperback
Price: Out of print

Property taxation is a notoriously complex area of tax legislation; the decisions you make and the advice you give can have far-reaching consequences. Whether it's distinguishing between income and capital or assessing a property owner's status, calculating property tax liability is a technically demanding and time-consuming operation. CCH Tax on Property 2014-15 can significantly ease the burden.
Why buy CCH Tax on Property 2014-15?
CCH Tax on Property 2014-15 is suitable for accounting firms, tax advisers and property-owning corporations. Easy to use and highly practical, it will quickly give you the answers you need to help you keep tax liabilities to a minimum while complying with the latest legislation.
New for this edition
Published every year, this new edition includes all the changes in the last twelve months, including those made by the Finance Act 2014:
A detailed analysis of the Annual Tax on Enveloped Dwellings.
Changes made by the Finance Act 2014 to real estate investment trusts, relief for disincorporation, implementing the GAAR, IHT and the impact of liabilities.
All significant developments in case law over the past twelve months, in particular: the SDLT cases relating to sub-sale reliefs (DV3, Vardy Group, Edward Allchin); the joint ownership charity relief case (Pollen Estates); the s75A case (Project Blue Limited).
Important cases relating to principal private residence exemption, IHT APR and BPR reliefs and the distinction between capital and revenue expenditure.
New HMRC guidance, for example on repairs, sampling for capital allowances and claims for relief in respect of polytunnels.
Details of relevant consultations, including links to these.
Contents for 2014-15 include:
Property Dealing and Development
'Artificial' transactions in land
Capital Allowances
Relief for Interest Payable
Construction Industry Scheme
Capital Gains
Inheritance Tax
Stamp Duty Land Tax
VAT
Landfill Tax
Aggregates Levy
Local Taxes