EU General Data Protection Regulation 2nd ed (GDPR) - An Implementation and Compliance Guide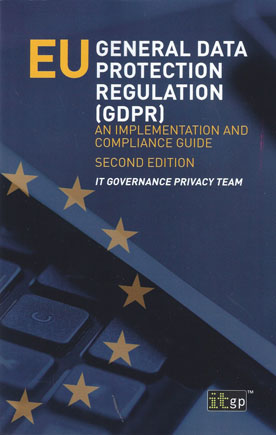 ISBN13: 9781849289450
Published: August 2017
Publisher: IT Governance Publishing
Country of Publication: UK
Format: Paperback
Price: £39.95

The updated second edition of the bestselling guide to the changes your organisation needs to make to comply with the EU GDPR.
The GDPR will supersede the 1995 EU Data Protection Directive (DPD) and all EU member states' national laws based on it – including the UK Data Protection Act 1998 (DPA) – in May 2018.
All organisations of any size and anywhere in the world that process the personal data of EU residents must comply with the Regulation. Failure to do so could result in fines of up to €20 million or 4% of annual global turnover – whichever is greater.
This book provides a detailed commentary on the GDPR, explains the changes you need to make to your data protection and information security regimes, and tells you exactly what you need to do to avoid severe financial penalties.