Small Claims Procedure: A Practical Guide 4th ed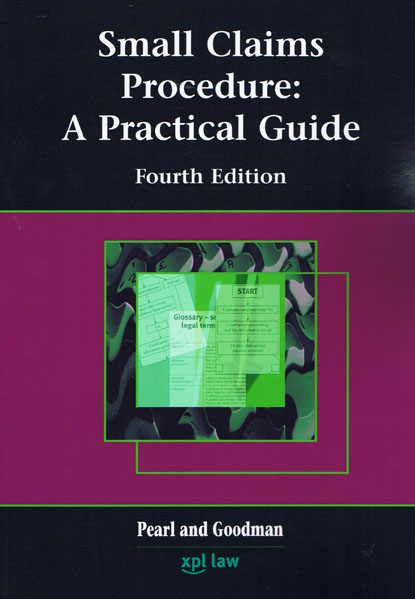 ISBN13: 9781858113944
Published: September 2008
Publisher: EMIS Professional Publishing
Country of Publication: UK
Format: Paperback
Price: Out of print

There is very little of authority published for professionals on practice and procedure in small claims matters, at a time when the size of limits means that more and more actions will be handled by these relatively informal procedures. New rules and policies on mediation necessitate a new edition.
At the same time, the nature of the work is such that that same book must be accessible to those working within the legal system without legal training.
Patricia Pearl has been a solicitor in practice and latterly a Judge in a busy county court until elevation last year. She is used to hearing actions across the full spectrum of work, including consumer law, debt collection, road traffic and cases related to personal injury, employment and landlord and tenant. Andrew Goodman is a barrister in practice. Their book is practical and authoritative, its contents including:-
Financial limits, cases excluded and choice of county court
Commencing proceedings, defending proceedings and the pre-arbitration hearing
Preparations for the hearing, lay representatives
The hearing: practice, evidence and presentation issues
Mediation
Challenging the result
Precedents
Enforcement
Fees and terms.