Dogs of Law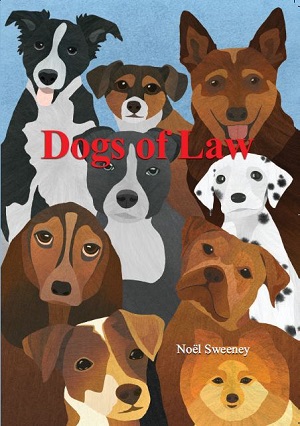 ISBN13: 9781872724010
Published: April 2014
Publisher: Alibi
Country of Publication: UK
Format: Paperback
Price: £33.00

Dogs of Law analyses the major criminal legislation that affects dogs and our legal duty in caring for them. The Dangerous Dogs Act 1991 [DDA] is of concern to many people who own 'prohibited' dogs as well as members of the public, often children, who are attacked by them.
The recent amendment by the Antisocial Behaviour, Crime and Policing Act 2014 [ABCPA] is the most important legislation that relates to and reflects the attempt to control dangerous dogs. The ABCPA introduces the 'householder defence' against trespassers, protection for assistance dogs and increased sentences for offenders.
This book covers in clear and comprehensive terms the duty owed by owners to control their dogs and the concurrent responsibility of owners to other people. Dogs of Law is a detailed analysis of the role and status of dangerous dogs in public and private places. So it examines in-depth the vital legal aspects that will affect most owners and most victims and all dogs.
The practical approach adopted throughout aids an understanding of the DDA as well as being an advantage for the reader. For this book is intended to be used by lawyers and discerning laymen. While it will provide guidance to practitioners, it is a reference source for people who have an interest in animal law. That includes organisations that exist to promote animal welfare and animal rights and those seeking to help animals as it provides a guide for veterinary surgeons, care workers and lay people who run sanctuaries.
Dogs of Law analyses all of the current authorities relating to the DDA and the ABCPA. There is an examination of the Sentencing Council Guideline and the sentences imposed by the various criminal courts. In conclusion it analyses the present position of dogs as well as their future rights in relation to us. There is a unique discussion on reform and the need for anAnimals'Ombudswoman.