Community Care and the Law 4th ed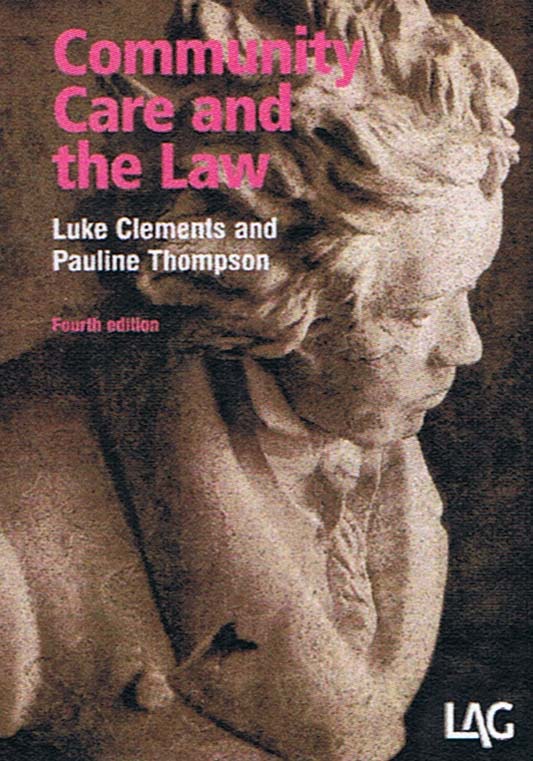 ISBN13: 9781903307472
Published: September 2007
Publisher: Legal Action Group
Country of Publication: UK
Format: Paperback
Price: Out of print

At some point in their lives, virtually everyone has community care needs, whether it is as an individual or as a carer. At its heart, community care concerns the provision of assistance to allow vulnerable people with special needs to live independently, either in their own, or in residential care, homes. Consequently, community care law impacts on healthcare, education, social services, housing, support for asylum-seekers and, fundamentally, human rights.
This is a notoriously complicated field with overlapping legislation, guidance and an ever-expanding body of case-law: for every general rule, there is at least one exception.
The authors of Community Care and the Law skilfully present this complex area of law with clarity but without over-simplification. They provide a detailed route map through the law and offer practical guidance on how it impacts on procedure and services. The text is usefully illustrated with flow-charts, tables and extracts from legislation.
This new edition considers the most significant case-law developments and all new legislation since 2004, including:-
Safeguarding Vulnerable Groups Act (SVGA) 2006
Work and Families Act 2006
NHS Acts 2006
Mental Capacity Act 2005
Asylum (Provision of Accommodation to Failed Asylum Seekers) Regulations 2005
Carers (Equal Opportunities) Act 2004
Children Act 2004
Social Care (Community Health and Standards) Act 2003
As well as revising all existing chapters, the authors have included new material on:-
mental capacity;
rights of people unlawfully in the UK and of those seeking asylum;
adult protection;
hospital discharge;
the 2007 National Framework for Continuing NHS Care Entitlement;
new statutory complaints procedures for the NHS and social services;
the legality of tightening eligibility criteria and funding panels;
reform of the Direct Payments regimes;
the radical reform of the NHS legislative framework.