Community Care and the Law 5th ed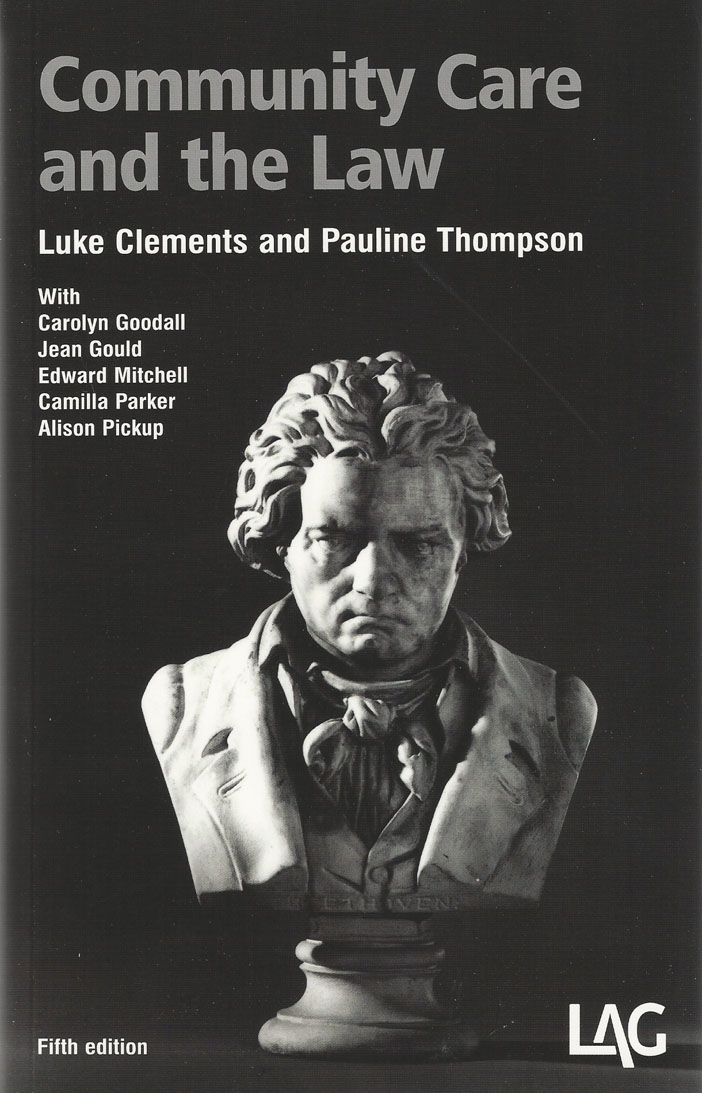 ISBN13: 9781903307809
Published: November 2011
Publisher: Legal Action Group
Country of Publication: UK
Format: Paperback
Price: Out of print

At some point in their lives, virtually everyone has community care needs, whether it is as an individual or as a carer. At its heart, community care concerns the provision of assistance to allow vulnerable people with special needs to live independently, either in their own, or in residential care, homes.
Consequently, community care law impacts on healthcare, education, social services, housing, support for asylum-seekers and, fundamentally, human rights.
This is a notoriously complicated field with overlapping legislation, guidance and an ever-expanding body of case-law: for every general rule, there is at least one exception.
The authors of Community Care and the Law skilfully present this complex area of law with clarity but without over-simplification. They provide a detailed route map through the law and offer practical guidance on how it impacts on procedure and services. The text is usefully illustrated with flow-charts, tables and extracts from legislation.
Luke Clements is a solicitor and consultant with Scott-Moncrieff, Harbour & Sinclair (London). He is a member of the Law Society's mental health and disability committee; he is community care legal adviser to Carers UK and a Professor at Cardiff Law School, University of Wales.
Pauline Thompson is a policy adviser at Age Concern England covering care finance. She has worked in local authority social work and welfare rights. Pauline is on the editorial board of the Community Care Law Reports. She is co-author of the CPAG Paying for Care Handbook and contributes to the Disability Rights Handbook.