Housing Law: An Adviser's Handbook 2nd ed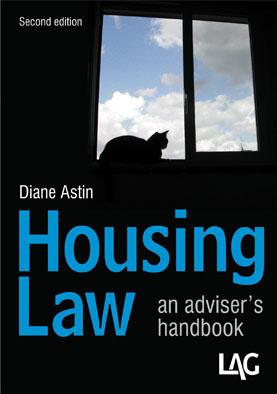 ISBN13: 9781903307878
Published: December 2011
Publisher: Legal Action Group
Country of Publication: UK
Format: Paperback
Price: Out of print

The author expertly covers the principles of occupiers' rights, different types of tenancies, disrepair and housing conditions, possession proceedings, homelessness and allocation of housing, housing benefit, community care accommodation, civil proceedings and challenges to decisions by public bodies.
This edition has been updated to include:
Commentary and guidance on article 8 and public law defences after the Supreme Court cases of Pinnock v Manchester CC and Hounslow v Powell
The latest case-law on rights of EU nationals/rights of children: Ibrahim v Harrow LBC and Teixeira v Lambeth LBC, and Ruis Zambrano (all ECJ)
An expanded section on Children Act 1989 duties in light of R (G) v Southwark LBC
Coverage of the Equality Act 2010 and disability discrimination
The latest on the Localism Bill and proposed changes to the secure tenancy and homeless regimes
Commentary on the proposed changes to legal aid and funding of civil litigation
Housing Law: an adviser's handbook is structured and written in a user-friendly way so that it is an indispensable handbook for the busy housing lawyer and yet accessible to the non-specialist adviser and student of housing law. Each chapter begins with key points and includes checklists and summaries in each section. The book is also fully supported by appendices including a glossary, procedural checklists and precedents.
The author is a solicitor specialising in housing law, with many years' experience in private practice and in the voluntary sector. She was previously director of Public Law Project, a part-time visiting lecturer at Westminster University and London Metropolitan University and was a member of the Law Society Housing Law Committee from 1997 to 2006. Diane regularly trains and lectures in housing law, community care and asylum support for organisations including Legal Action Group, the Law Centres Federation, the Red Cross and the Refugee Council.