Practical Derivatives: A Transactional Approach 2nd ed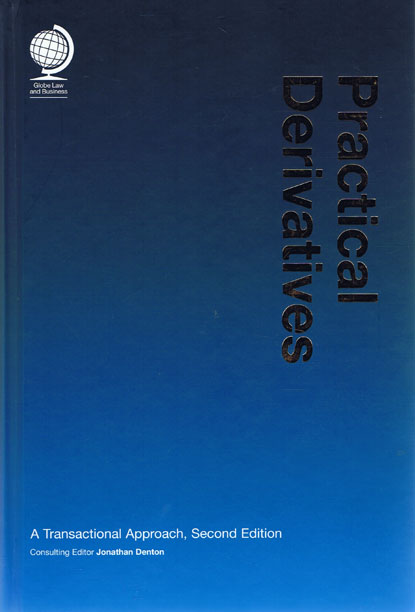 ISBN13: 9781905783410
Published: December 2010
Publisher: Globe Law and Business
Country of Publication: UK
Format: Hardback
Price: Out of print

The collapse of the financial markets in 2008 and the ensuing credit crunch were a wake up call to governments, regulators and financial market participants.
In particular, attention has focused on the reasons for the failure of household financial institutions and the inevitable knock-on effect this has had not only between market participants but also with the end users of derivatives. Consequently, the way markets and institutions operate are coming under the microscope. No one wants a repeat of 2008 and so the need to understand the derivatives market is as great as ever.
Featuring updated chapters, this new second edition shows how derivatives are used in a variety of transactions, how the documentation works and why boards need to be aware of them.
With contributions from leading law firms including Sidley, Davis Polk & Wardwell and Norton Rose, this accessible book takes a transactional approach and features coverage of new product innovations. These include equity and energy derivatives and the expansion of derivatives into new markets such as credit risk, weather risk and property. The book also features topical analysis on corporate governance and directors' duties; ISDA documentation (including coverage of GMRAs); collateral; close-out netting and structured derivatives.
Market participants in derivatives now include financial institutions, corporations, pension funds and hedge funds, supranational entities and governments and their legal advisers. Whether you are from a bank or financial institution or from a company or organisation looking to invest or manage your risk, this title will provide you with practical tools for using derivatives in your business.