Equity Derivatives: A Practitioners Guide to the 2002 and 2011 ISDA Equity Derivatives Definitions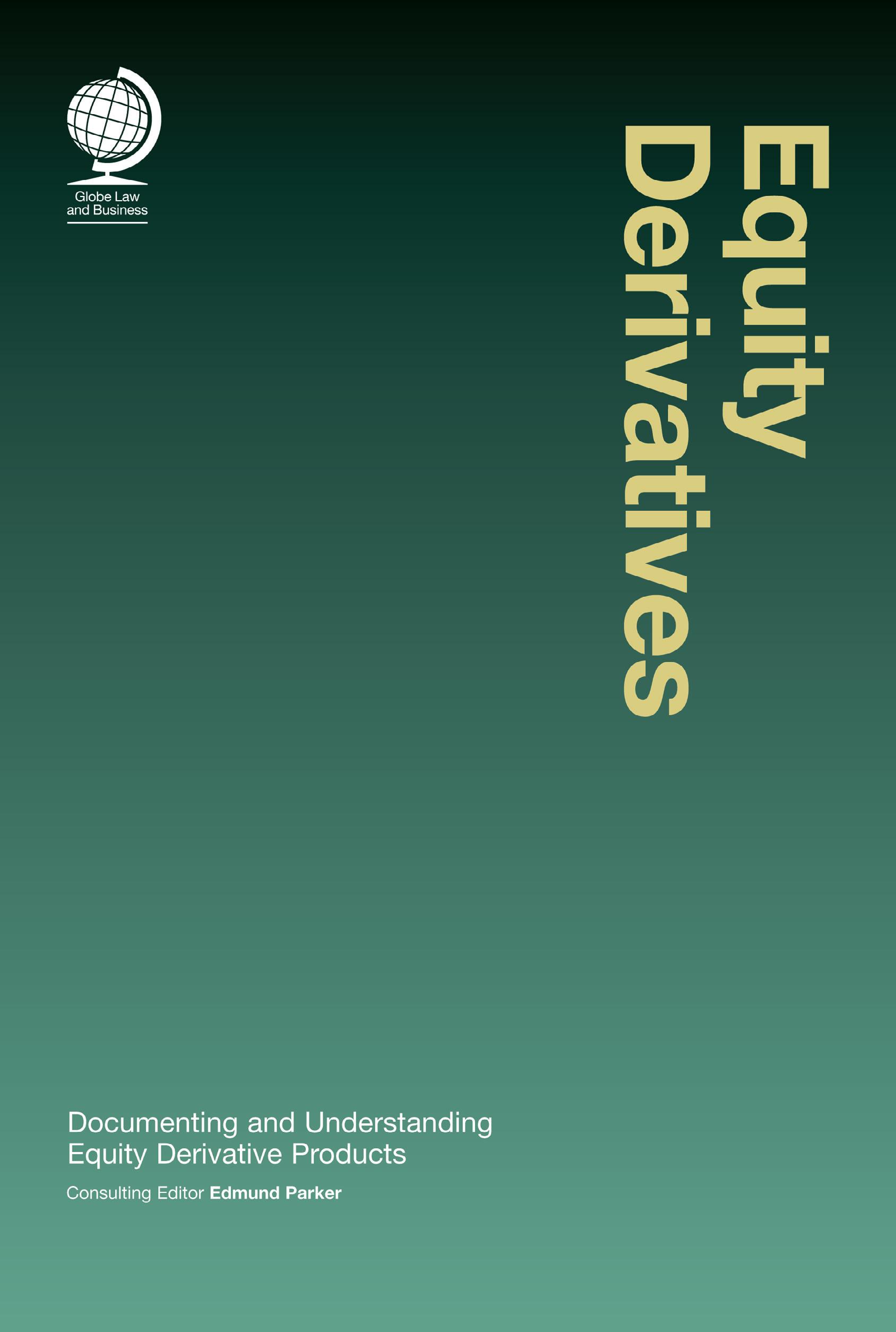 ISBN13: 9781905783731
Publisher: Globe Law and Business
Country of Publication: UK
Format: Hardback
Price: Publication Abandoned

Equity Derivatives: A Practitioner's Guide to the 2002 and 2011 ISDA Equity Derivatives Definitions examines the full spectrum of equity derivative transactions and their documentation.
Equity derivatives are financial instruments whose value is based on underlying equity securities, such as stocks or stock market indices. They allow market participants to transfer risks associated with the underlying securities or to gain exposure to those securities without the need actually to buy them.
Equity derivative products are the finest example of the finance industry's complexity. In the financial regime emerging from the credit crunch, regulators have demanded greater transparency, standardisation and certainty, as well as a much stronger infrastructure. For any user or regulator, a thorough understanding of how the documentation platform for over-the-counter (OTC) and centrally cleared derivatives work is essential.
With the greatest volatility in equity markets seen in a generation, investors hedging themselves against or trading volatility, shareholders monetising holdings and corporates involved in M&A activity have been among those fuelling a boom in equity derivatives markets. The market of OTC equity derivatives is massive by any standards and soon volumes of centrally cleared equity derivatives will rocket.
Edmund Parker and Marcin Perzanowski have written a comprehensive textbook which can be read in its entirety or consulted on specific points. This accessible title concentrates on explaining, in simple language and with worked examples, the landmark definitional booklets used for OTC equity derivative transactions. The older and established 2002 ISDA Equity Derivatives Definitions will be heavily used for years to come. Analysed alongside the 2002 Definitions are the brand-new and, in a number of aspects, revolutionary 2011 ISDA Equity Derivatives Definitions, which will form the backbone of centrally cleared and OTC equity derivatives trading going forward.
The book is essential reading for lawyers, structurers, regulators and end users of equity derivatives, such as pension funds, hedge funds, insurance companies and corporates. The book will also be useful for masters and doctorate students, and all those involved in equity derivatives.