CPAG: Debt Advice Handbook 10th ed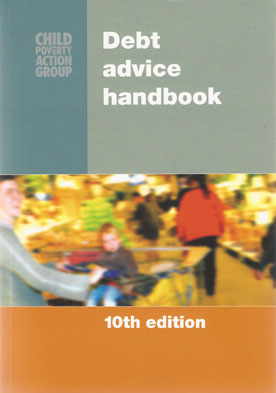 ISBN13: 9781906076665
Published: October 2012
Publisher: Child Poverty Action Group
Country of Publication: UK
Format: Paperback
Price: Out of print

This updated 10th edition of the Debt Advice Handbook contains all the essential information needed by advisers dealing with debt problems, and explains the key stages and issues in money advice.
There is guidance on interviewing clients; dealing with emergencies; establishing liability for debts; income maximisation; prioritising debts; preparing financial statements and negotiating with creditors.
As well as outlining the debt advice process, it helps advisers choose the most effective strategies and deal with unacceptable debt collection practices. There are sections covering business and student debts, and court action by creditors to recover debts and repossess property/goods. Further sections deal with enforcement in magistrates' courts, bailiffs, and insolvency.
This 10th edition is revised and updated to cover recent changes to legislation, caselaw, court procedures and practice.
The Handbook is fully indexed and cross-referenced to other relevant publications and articles as well as to caselaw, legislation and the rules of court.