CPAG: Fuel Rights Handbook 16th ed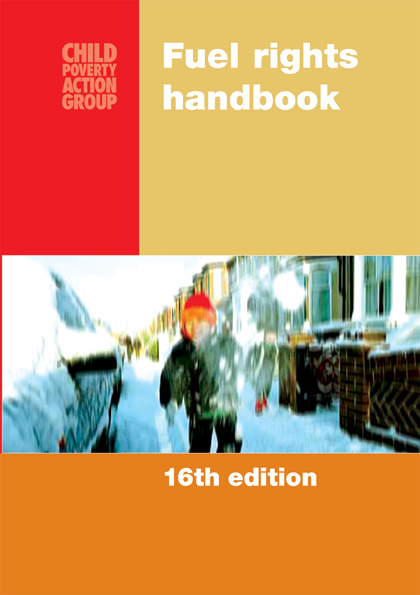 ISBN13: 9781906076689
Published: January 2013
Publisher: Child Poverty Action Group
Country of Publication: UK
Format: Paperback
Price: Out of print

The new edition of the Fuel Rights Handbook well established as the standard practical guide to the rights of gas and electricity consumers. It is essential for any adviser helping clients cope with fuel bills, debt and related problems with fuel supply.
With an emphasis on the legal protection of vulnerable consumers, the Handbook also provides essential information on the reduction and prevention of fuel poverty. This 15th edition is fully updated to include all changes since the previous edition.
Topics covered by the Handbook include:-
the right to a supply
methods of payment and metering
responsibility for bills, shared arrangements and tenants' rights
dealing with debt and disconnection
benefits and other financial help
gas and electricity companies and how OFGEM works
the courts and legal remedies, including the position in Scotland.
Cross-referenced to law and regulations, the
Fuel Rights Handbook
is relied upon by all Citizens Advice Bureaux and by lawyers, consumer advisers, social workers and advice agencies.