A History of Political Trials: From Charles I to Saddam Hussein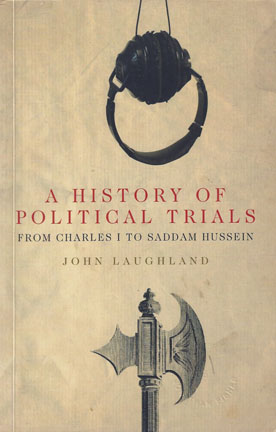 ISBN13: 9781906165000
Published: June 2008
Publisher: Peter Lang AG
Country of Publication: UK
Format: Paperback
Price: Out of print

The rapid development of the use of international courts and tribunals to try heads of state for genocide and other crimes against humanity has been welcomed by most people, because they think that the establishment of international tribunals and courts to try notorious dictators represents a triumph of law over impunity.
In A History of Political Trials, John Laughland takes a very different and controversial view, namely that political trials are inherently against the rule of law and almost always involve the abuse of process, as well as being seriously hypocritical.
By means of detailed consideration of the trials of figures as disparate as Charles I, Louis XVI, Erich Honecker and Saddam Hussein, Laughland shows that the guilt of the accused has always been assumed in advance, that the judges are never impartial, that the process is always unfair and biased in favour of the prosecution, that the defence is not permitted to use all the arguments at its disposal, and that often the accusers have done exactly what they accuse the defence of having done.
All the trials he recounts were marked by arbitrariness and injustice, often gross injustice. Although the chapters are short and easy to read, they are the fruit of formidable erudition and wide reading. The general reader will be forced by this book to re-examine the ideas on this subject, and will be much less sanguine about the possibility of bringing dictators and other leaders to genuine justice.