101 Ways to Leave the Law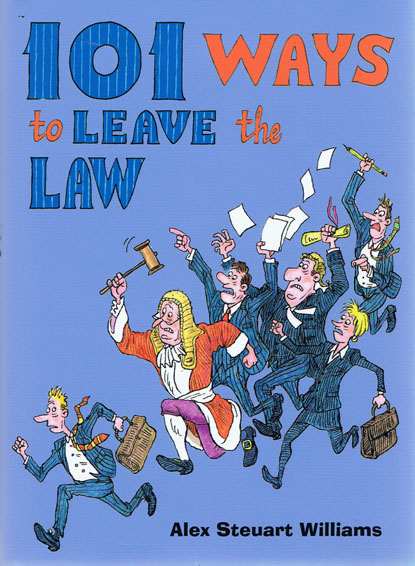 ISBN13: 9781906779603
Published: September 2009
Publisher: JR Books
Country of Publication: UK
Format: Hardback
Price: Out of print

101 Ways to Leave the Law is a new collection of cartoons from Alex Steuart Williams, cartoonist, animator and author of The Times' weekly cartoon strip, Queen's Counsel. This latest book is a funny, subversive take on every lawyer's secret fantasy dumping the law for a new life. And what's the best way to do that?
Why not tell the judge what you really thought of his ruling? Or explain to your client how his fees are really spent? Or why not draft a document in plain English that people really could read, and even understand? Writing an email why not send the unedited version? Or how much can you dress down' on be casual' Fridays?
For every lawyer who's ever wanted to ditch their career and run away (and that's most of them) this book is a passport to a guaranteed stylish exit. Alex Steuart Williams is a former barrister turned cartoonist and feature film animator, whose movie credits include Who Framed Roger Rabbit?, The Lion King and Robots.