LEXGULF Business Laws of Saudi Arabia Looseleaf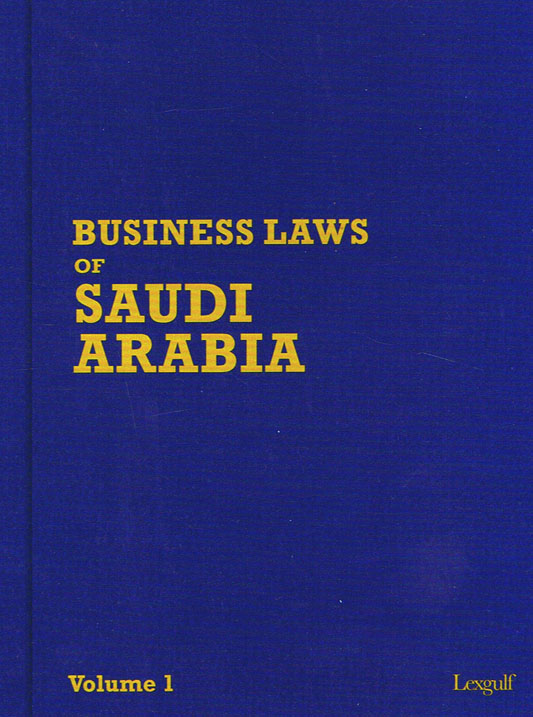 ISBN13: 9781907229022
Published: January 2009
Publisher: Thomson Reuters Dubai
Country of Publication: Saudi Arabia
Format: Looseleaf, 4 Volumes
Price: Price on Application

Subscription Type: Annual Subscription
Domestic Renewal Price: £1719.00
Overseas Renewal Price: £1719.00
Business Laws of Saudi Arabia is a looseleaf reference work published in four volumes which provides first class translations of the main laws, decrees, ministerial orders, resolutions, directives and implementing regulations relating to business in Saudi Arabia.
The work is the longest established publication presenting high quality translations of Saudi business laws, as well as being the most comprehensive, presenting the texts of well over 100 laws relating to business, some of them dating back over thirty years.
The four substantial looseleaf volumes were last published in 2002 by Graham & Trotman, part of Kluwer Law International, but the publication was acquired in 2008 by Lexgulf Publishers of London which is now implementing a programme of regular updating supplements containing translations into English of the substantial number of Saudi laws relating to business which have been issued in recent years, and to bring the work up to date to the present.
Subscribers are therefore invited to renew their subscriptions to receive:-
Four new consolidated loosleaf volumes for Business Laws of Saudi Arabia, for publication in January 2009
Six updating supplements to be published in alternate months during 2009
The Graham & Trotman isbn was 9781853330087
New for 2009:-
Saudi laws relating to business are regularly monitored for the subscriber in the Saudi Official Gazette and selected for translation into English
Translations are of first class quality and undertaken by a translator with long experience of translating Saudi laws into English
All main Saudi laws relating to business are collected in an organised manner in four looseleaf volumes
The price of a subscription to Business Laws of Saudi Arabia represents excellent value compared to the cost of using an external translator
The collection of Saudi business laws is fully indexed by a professional legal indexer
Regular supplements keep the subscriber up to date
Subscribers may email the publisher to suggest laws for translation if not covered by the publisher's regular programme.