Employment-Related Securities and Unlisted Companies 2nd ed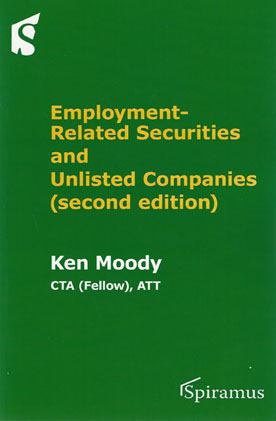 ISBN13: 9781907444722
Published: November 2013
Publisher: Spiramus Press Ltd
Country of Publication: UK
Format: Paperback
Price: Out of print

This book explains how share schemes operate in private companies, and gives detailed guidance on completing Form 42. This edition includes new chapters on share valuation for ERS purposes and on Company Share Option Schemes.
There is also expanded coverage of ERS issues for internationally mobile employees, Government's shares for employment rights proposals, simplifications for unapproved share schemes, disguised remuneration, EBT and EFURBS issues. There are also draft EMI option agreements.
Often the tax implications of the ERS rules are not onerous, but sometimes result in an income tax charge for the employee, and the company may also be obliged to pay PAYE and National Insurance Contributions.
If a director or employee acquires shares free or for less than they are worth, they are liable to income tax on the difference. This book explains how the rules for taxing such share awards work, including the rules for non‐HMRC approved share options and for options qualifying under EMI.
There are also chapters dealing with capital gains tax aspects of shares and share options, the PAYE and national insurance implications and the corporation tax deduction which may be claimed by the company.