Technology, Media and Telecommunications Review 2nd ed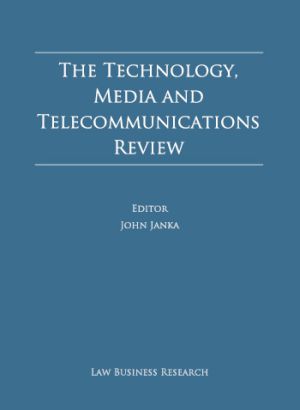 ISBN13: 9781907606236
Published: November 2011
Publisher: Law Business Research Ltd
Country of Publication: UK
Format: Hardback
Price: Out of print

Dramatic advances in microchips have fuelled the digital revolution, spawning a wide range of devices and services that our parents never could have imagined. Internet-based businesses have challenged traditional media businesses, such as print newspapers, print magazines, and television and radio broadcasting.
The existing telecommunications infrastructure is becoming outmoded. Government policy strives to evolve to support the deployment of a new broadband infrastructure and to capture the value associated with the spectrum bands being opened for new purposes. But regulatory change never seems to occur fast enough.
The broadband revolution has eliminated the information bottleneck that once existed. Now we are able to use Internet-based services such as Facebook and Twitter—albeit sometimes in the face of governmental attempts to stem the free flow of information to and from their jurisdictions. We are being monitored, and our personal information is being collected, stored and mined, in a manner that regulators never envisioned. In many jurisdictions, the law is inadequate to manage the chances for abuse and the consequences of security
breaches.
The Technology, Media and Telecommunications Review presents an overview of the legal constructs around the world that govern these types of issues. This second edition expands to include 31 jurisdiction chapters, each written by a recognised leader in the field. With discussions focused on recent trends, expected future developments, as well as commercial solutions, the book seeks to provide a helpful framework for further analysis.