Extradition Law: A Practitioner's Guide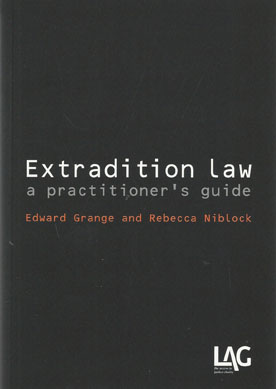 ISBN13: 9781908407337
Published: May 2013
Publisher: Legal Action Group
Country of Publication: UK
Format: Paperback
Price: Out of print

A practical guide for duty solicitors on this complex and rapidly developing area of law. It provides a step-by-step guide from initial hearing to extradition hearing with additional guidance on appeal procedure.
The authors have a great deal of knowledge and experience of working in the extradition court so the book highlights many practical considerations such as bail and legal aid which are primarily of interest to those representing requested persons at the first hearing.
The Extradition Act 2003 is a complex piece of legislation. Since it came into force, large numbers of extradition cases have been litigated in both the magistrates' and appellate courts, with the number of persons arrested increasing year on year.
While those with a background in criminal law will be familiar with some of the concepts, extradition law is a niche area which requires practitioners to have knowledge and understanding of the developing case-law along with the distinct procedure and terminology used within extradition proceedings.
The authors have extensive experience of defending individuals in extradition hearings and appeals. Extradition law: A Practitioner's Guide balances a clear and thorough explanation of the law with practical tips on representing the client and preparing the case.