Residence: The Definition in Practice 2013-14 2nd ed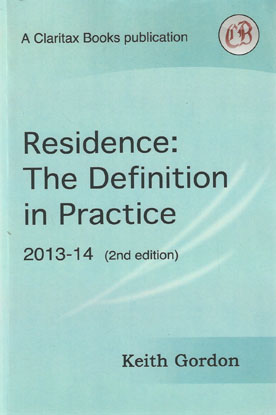 ISBN13: 9781908545442
Published: September 2013
Publisher: Claritax Books
Country of Publication: UK
Format: Paperback
Price: Out of print

A statutory test to determine tax residence for individuals was introduced from April 2013. The new rules are especially relevant for income tax and CGT but will also apply in some circumstances for inheritance tax and corporation tax purposes.
In certain cases an individual will be "conclusively resident" or "conclusively non-resident"; in others, different tests will be applied based upon a combination of day-counts, the individual's residence status in earlier tax years and the number of "ties" that a person has to the UK. There is now a statutory split-year rule, as well as anti-avoidance measures to consider.
In this book, fully updated for FA 2013, Keith Gordon brings his usual clear and incisive analysis to present the new rules in a form that is at once accessible and practical. Updates since the first edition include the following:
text reflects the enactment of FA 2013 rather than the draft Finance Bill, with all statutory references updated accordingly;
abandonment of the term "full-time work" and consideration of the new "sufficient hours" tests;
relaxation of automatic UK-residence rule for taxpayers who die having recently moved to live abroad;
introduction of two new cases for split year treatment (and the separation of one case into two separate cases);
modification of anti-avoidance provisions for temporary non-residents.