The Property Business: A Complete Tax Guide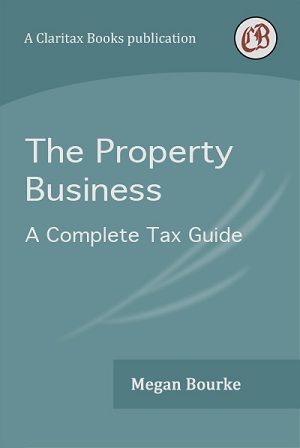 ISBN13: 9781908545749
Published: December 2015
Publisher: Claritax Books
Country of Publication: UK
Format: Paperback
Price: Publication Abandoned

In this book, the author shares her extensive practical experience to guide readers through the lifecycle of an investment property. The book will provisionally be divided into four main sections, covering property acquisition, the generation of income from the property, its sale, and the alternative of giving the property away or leaving it to others.
The first section, dealing with the purchase of an investment property, includes an overview of different property types, coverage of the relevant aspects of SDLT, and consideration of the various ownership structures (including individuals, partnerships, companies, etc., including non-residents).
The key section on ownership of investment property will cover (amongst other topics) the distinction between letting and trading, the taxation of income, the treatment of revenue and capital expenditure, and tax relief for finance costs and for losses.
The part of the book covering sales of property looks at the cessation of a property business, and at the taxation of capital gains.
The final part is concerned with gifting of property, whether as a lifetime gift or on death.