A-Z of Plant & Machinery 2016-17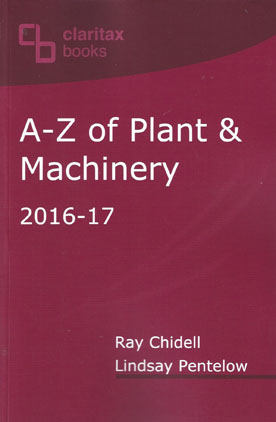 ISBN13: 9781908545855
Published: August 2016
Publisher: Claritax Books
Country of Publication: UK
Format: Paperback
Price: £74.50

Despatched in 2 to 4 days.
The question of what constitutes plant or machinery has troubled the courts for well over a hundred years. The difficulty arises because the correct tax treatment of particular assets depends on the context in which they are used.
This expanded edition includes a dozen new A-Z headings, including abortive expenditure, CGT, replacement of domestic items and staff accomodation.
The book continues to provide authoritative commentary based on legislation, case law, HMRC guidance and the experience of the two authors, saving many hours of research time for those analysing capital expenditure.