The Private Equity Review 4th ed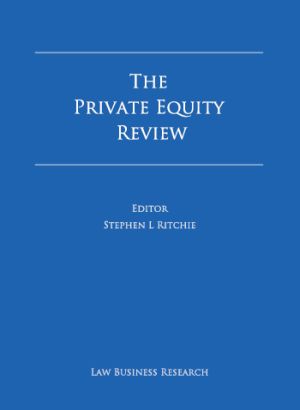 ISBN13: 9781909830417
Published: May 2015
Publisher: Law Business Research Ltd
Country of Publication: UK
Format: Hardback
Price: Out of print

The fourth edition of The Private Equity Review comes on the heels of a solid but at times uneven 2014 for private equity. Deal activity and fundraising were strong in regions such as North America and Asia, but were flat to declining in Western Europe.
Nevertheless, private equity continues to play an important role in global financial markets, not only in North America and Western Europe, where the industry was born, but also in developing and emerging markets in Asia, South America, the Middle East and Africa. As large global private equity powerhouses extend their reach into new markets, homegrown private equity firms, many of whose principals learned the business working for those industry leaders, have sprung up in many jurisdictions to compete using their local know-how.
As the industry continues to become more geographically diverse, private equity professionals need guidance from local practitioners about how to raise money and close deals in multiple jurisdictions. This review has been prepared with this need in mind. It contains contributions from leading private equity practitioners, with observations and advice on private equity deal-making and fundraising in their respective jurisdictions.
While no one can predict exactly how private equity will fare in 2015, it can confidently be said that it will continue to play an important role in the global economy. Private equity by its very nature continually seeks out new, profitable investment opportunities, so its further expansion into growing emerging markets is also inevitable. It remains to be seen how local markets and policymakers respond.