The Energy Regulation and Markets Review 4th ed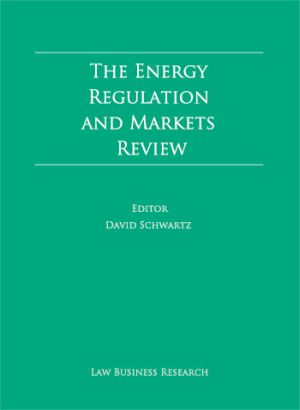 ISBN13: 9781909830516
Published: July 2015
Publisher: Law Business Research Ltd
Country of Publication: UK
Format: Hardback
Price: Out of print

Our fourth year of writing and publishing The Energy Regulation and Markets Review has been marked by significant infrastructure development needs, low oil and gas prices, financial and economic sustainability measures, and carbon reduction programmes. Many of these themes are covered in this edition.
As many of the world's economies have begun to regain their financial footing following the global economic crisis, we are seeing a strong focus on infrastructure development. Jurisdictions as diverse as India, Central Africa, Egypt, Uzbekistan, Indonesia and Malaysia have all acknowledged significant generation development needs to meet growing demand.
We have also seen continued efforts to promote sustainability and development of green energy resources. Denmark has created a climate council and new regulatory requirements to encourage development of green energy and to promote conservation. France has adopted an aggressive new energy efficiency and conservation law that includes a new 'carbon' tax. Even China appears to be working to develop clean, safe and sustainable energy that reduces reliance on coal generation.
Oil and gas prices remain low, which appears to have allowed largely energy dependent countries to secure longer-term oil purchases, but appears to have had negative impacts on countries that largely rely upon oil export revenues, such as Russia, Angola and Iraq.
We are also seeing certain countries continuing their efforts to privatise state-owned companies. Turkey has engaged in an effort to privatise its generation facilities. Cyprus is continuing its efforts to privatise its state-owned utility company. India is privatising its coal mines, and Mexico is encouraging private oil companies to bid for exploration and production rights.