Criminal Justice: A Beginner's Guide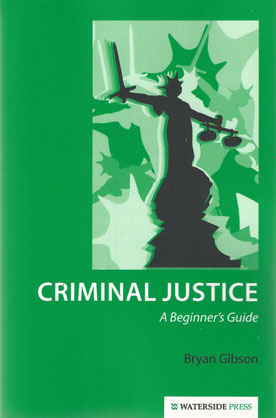 ISBN13: 9781909976009
Published: February 2014
Publisher: Waterside Press
Country of Publication: UK
Format: Paperback
Price: £12.95

The most straightforward overview available covering the entire criminal justice system. A 'no frills' explanation for beginners - directly to the point and easily understood.
This basic guide sets out the main components of criminal justice, including chapters covering the police, courts, prisons and probation. It outlines the roles of practitioners involved in the criminal justice system and shows how these have changed over the decades.
This book is the ideal starting point for anyone coming to crime and punishment for the first time: a little book of facts, short explanations and pointers for further study. Above all it puts the entire system into perspective not dwelling on detail or 'clutter'. Few people have the breadth of knowledge to write across the entirety of the criminal justice system and its associated disciplines of criminology and penology: not to mention distil the complex array of organizations, people, rules, theories, history and the like into something straightforward enough for those starting out on the topic.
The author relies for this on long experience in the law, publishing and involvement in a wide range of the criminal justice networks. Covers England and Wales with some foreign comparisons and a light historical gloss.