The Golden Age of Probation: Mission v Market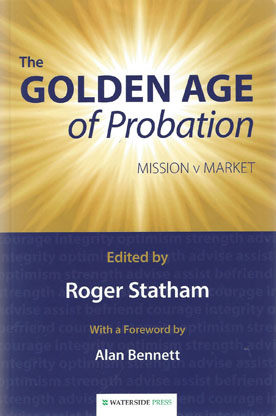 ISBN13: 9781909976146
Published: September 2014
Publisher: Waterside Press
Country of Publication: UK
Format: Paperback
Price: £19.95

Despatched in 8 to 10 days.
The Golden Age of Probation is the first book on probation by those practitioners who became its leaders. A comprehensive account exploring culture, values and tensions.
It looks at the dynamics of probation supervision and political dimensions, including the shift to a market-driven form of public service. A lively and challenging collection of writings by those at the very heart of the Probation Service for 50-years. Complete with descriptions of life at all levels of what has been described as the 'jewel in the crown' of criminal justice.
Moral and other challenges are presented alongside those of standing-up to government Ministers whose aspirations for 'political immortality' have led to profound tensions. The book describes how tough talk and market-strategies have undermined 100-years of devoted public service and ideas about how best to help change the lives of some of the most marginalised people in society.
Equality, race and social deprivation are amongst the issues explored as the ethos of probation and its deeply-rooted values are laid bare in a book that deals with highs and lows, hazards, innovation, hopes, aims and the international influence of an organization whose original mission (not always popular) was to 'advise, assist and befriend' those otherwise heading for prison and a life of crime.
Colourful and highly readable, The Golden Age of Probation takes the reader on a journey through England and Wales exposing social disadvantage, unrest and increasingly London-centric policies. It records first-hand what life was like for those at the sharp end during an era of extensive progress, development and change.