International Maritime & Admiralty Law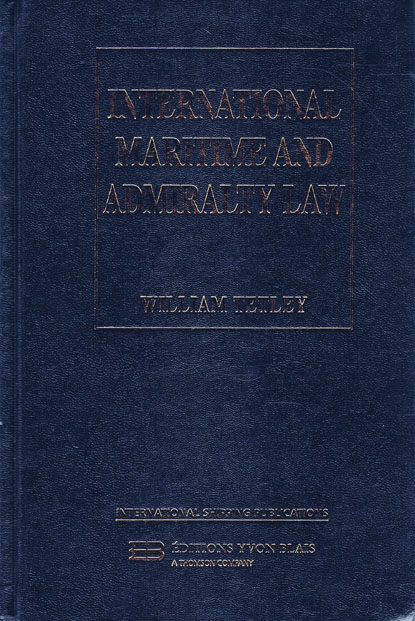 ISBN13: 9782894516126
ISBN: 2894516126
Published: January 2003
Publisher: Editions Yvon Blais
Country of Publication: Canada
Format: Hardback
Price: £215.00

International Maritime and Admiralty Law is intended as a broad résumé for the scholar, professor, practitioner and judge who wishes to understand the origins of maritime and admiralty law (both civil and common and statute law).
This unique reference book offers analysis, synthesis and critical statements on the differences, advantages and disadvantages of the different law systems studied. Wherever possible, each question of law is looked at from the point of view of the civil law, the common law and the general maritime law.
National laws are then examined, in particular the laws of the United Kingdom, the United States, France and Canada, as well as the Chinese Maritime Code 1993 and the Swedish (Nordic) Maritime Code 1994. Finally, international laws and conventions are considered.
International Maritime and Admiralty Law includes such information as:-
brief outline of the history of maritime law;
general considerations;
carriage of goods;
charterparties;
towage;
collision;
shipowners' limitation of liability;
salvage;
general average;
jurisdiction and procedure;
pollution;
special legislative rights,
maritime liens,
mortgages and claims;
carriage of passengers;
maritime personal injury and death;
marine insurance;
public international maritime law (law of the sea).