River Basin Development and Human Rights in Eastern Africa: A Policy Crossroads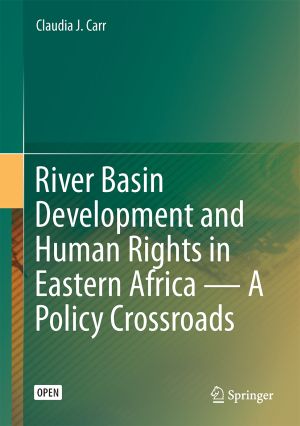 ISBN13: 9783319284781
To be Published: October 2016
Publisher: Springer-Verlag
Country of Publication: Switzerland
Format: Hardback
Price: £44.99

This book offers a devastating look at deeply flawed development processes driven by international finance, African governments and the global consulting industry. It examines a major river basin development underway in the transboundary region of Ethiopia, Kenya and South Sudan and its disastrous human rights consequences for a half-million indigenous peoples.
Tracing the historical origins and characteristics of Gibe III mega-dam construction along the Omo River in Ethiopia and closely linked commercial-scale irrigated agriculture and hydropower export developments, it predicts livelihood collapse, region-wide hunger and violent inter-ethnic cross-border conflict spilling well into South Sudan. In the process of detailing these consequences, initiated by radical reduction of Omo River and Kenya's Lake Turkana waters, the book identifies complicity in impact assessment, expropriation of indigenous resources, and downplayed or ignored major risk of a 7 to 8 magnitude earthquake in the dam region. A policy crossroads is starkly evident. The alternative scenario to continued destruction and intensification of major human rights violations by Ethiopian and Kenyan governments, with international finance collaboration, is delay of development completion and operation for mandated - yet never implemented - transboundary wide impact assessment, with genuine accountability to communities and provision for regional sustainability.
Claudia Carr's book is a treasure of detailed information gathered over many years concerning river basin development of the Omo River in Ethiopia and its impact on the peoples of the lower Omo Basin and the Lake Turkana region in Kenya. It contains numerous maps, charts, and photographs not previously available to the public. The book is highly critical of the environmental and human rights implications of the Omo River hydropower projects on both the local ethnic communities in Ethiopia and on the downstream Turkana in Kenya. David ShinnFormer Ambassador to Ethiopia and to Burkina FasoAdjust Professor of International Affairs, The George Washington University, Washington D.C.